The Luminaries | Executive Coaching Program
A coaching program designed to amplify and ignite your Leadership brilliance     
Connection is the number one predictor of thriving – both personally and professionally. It's the key to creating more human and high performing leaders, who inspire others, create change and live happier, more fulfilling lives. Unfortunately, most leaders today are so overwhelmed and burnt out, they've become disconnected from themselves, their meaning and purpose, and those around them.
They've lost their brilliant spark. 
That's where The Luminaries Coaching Program comes in. 
This program is for Leaders who are tired of sticking to the status quo and accepting that the old way of working is the only way. Together we will take your leadership skills and capabilities to new heights, by reconnecting you to yourself, your meaning and purpose, and others. We will identify what success means TO YOU, pinpoint the areas of your life and career that aren't working, and start taking the necessary steps to make your idea of success a reality.
Your personal coach, accountability partner and the rocket to get you going
The Luminaries Coaching Program is designed to create deep change, by shifting both mindset and behaviour.
We do this by;

Creating clarity around purpose and outcomes


Implementing an accountability method

Supporting your growth and development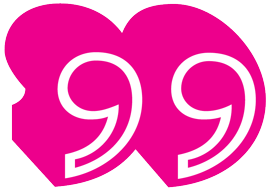 I had the personal joy of being on the receiving end of Celeste's coaching whilst in a leadership role at LinkedIn. Celeste is an incredible coach and all round wonderful human. Celeste has the ability in a short period of time cut through what is holding a person or business back, then quickly looks to coach individuals to overcome their challenges or obstacles to enable optimum success. If you are lucky enough to work with celeste be prepared to be enlightened and be open to being transformed personally and professionally.
Lisa Gibbons – Enterprise Growth Executive, InVision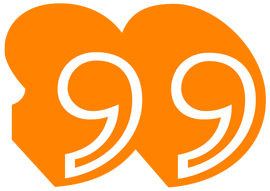 I was fortunate enough to undertake a 6 month Executive Coaching program with Celeste. I was really impressed with her approach from our initial interview process right through to our final session in collaboration with my Manager. Celeste is the right mix of coach, advisor and mentor. She inspired me to realise my leadership potential. I am really grateful for my time with Celeste and would highly recommend her to help drive high performance leadership.
Prue Cox – LinkedIn
1:1 Executive Coaching
Our Luminary Executive Coaching method focuses on 'Connection'- Connection to Self, Meaning and Purpose, and others.
Celeste's approach draws on her background in psychotherapy, fascination with emerging insights from the world of neuroscience and practical experience in Board & Executive positions, in Australia and overseas
This high-touch program will give you direct and regular access to Celeste and her coaching proprietary. Together, you will work to identify your key challenges, explore solutions and take actionable steps towards your goals.
Fortnightly Contact
Fortnightly contact with Celeste via Zoom and phone.
Monthly 1:1 Coaching Session
1-hour intensive sessions with Celeste, to work through challenges, identify solutions and set clear, achievable goals.
Monthly 15-min Intra Session
Check in call's between coaching sessions to discuss progress and address challenges.
Connection Proprietary
Resources, tools and insights to help apply and learn, Celeste's 'Connection' IP.
Leadership Circle Profile (LCP) 360 Assessment
A world class standard Leadership Circle Profile 360 Assessment tool and 2.5 hour debrief with Celeste, to discuss results and establish coaching goals. Click here for more information. (optional)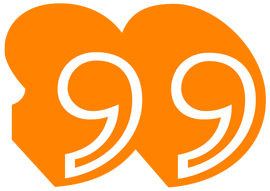 Over 20 years of executive coaches and course facilitators and Celeste is hands down the best I've ever worked with. She's extremely intelligent, has a wonderful repository of both academic and practical knowledge, has great intuition and a slightly spooky knack of getting people to open up and be honest with themselves in a short space of time. She has helped to transform me into a better leader and a happier person. She has given some fantastic guidance to my team and facilitated an inspiring team ethos and dynamic. We all look forward to the next instalment and team health check-up.
IAN MCCLELLAND – MD CORPORATE DEVELOPMENT, GUARDIAN MEDIA GROUP
This program is for you if:
You're feeling disconnected from your values
You've lost your spark and feeling burnt out
You're unsure of your next step
Wishing for more time in your day for the things that matter most
You're ready to start a new role that you want to excel in
Want to know more?
If we've peaked your interest and you're keen to learn more about our program, get in touch via the form below!